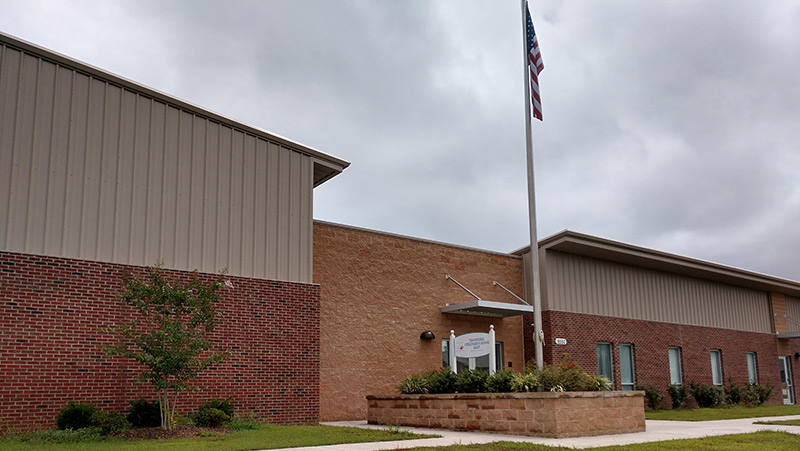 The Tennessee Children's Home Campus in Knoxville initially got its start as the Knoxville Tennessee Christian Services in 1979. The desire of several individuals saw a need to provide services for children in the eastern part of the state. In 1987, the construction of a home began on property that was acquired from Hillbrook Christian Association. In 1988, the home opened its doors; it could accommodate up to 8 youth and was named Cherrybrook. The land obtained from Hillbrook Christian Association was originally owned by Harold and Della Duncan. The Duncan's donated 54 acres with the intent the property would be used for various religious activities such as worship, edification, evangelism, support of orphans, education, and benevolence. In January 2001, East Tennessee Christian Services merged with Tennessee Children's Home and 17 acres of the land was transferred to the Tennessee Children's Home.
In August of 2015, the Knoxville campus expanded by adding two more group homes and a multipurpose building that would serve as a school and administrative offices. The expansion allowed the campus to increase the number of residents it could serve from 8 to 16 and added an onsite school named Duncan Academy. The Knoxville campus serves at-risk males age 13 to 18 in a residential setting where they receive behavioral modification treatment using the Equip Program model. The Equip program is designed to teach youth to think and act responsibly through a peer help approach. The campus also provides Alcohol and Drug Education. Duncan Academy is a fully certified State School. Since 2016 we have had 12 students obtain their high school diploma and graduate from our school.
The Knoxville campus completed a renovation of the Cherrybrook Home in January 2021. The project converted the home to have 8 bedrooms and 9 bathrooms. This will provide extra safety and security for those in our care. It will also provide more continuity between all houses on the campus. Special thank you to those who donated as well as those who labored to make this project happen.
The Knoxville Campus offers treatment for displaced families and residential care for boys 13-18 years of age. Children placed in residential care live in a group environment with a house parents/residential counselors. Services include:
Alcohol and Drug Component
Education
Counseling
Residential care
Foster Care
Spiritual Guidance
Contact Information
Knoxville TN Campus–Executive Directors
Richard Johnston, 865.584.0841